LIFTING & HANDLING
Standard Access is a leading supplier of pass-through electrical wire rope hoists, famous for supplying brands such as minifor™ and tirak™. These systems are often copied, but can never be equalled.
We are able to offer a complete range of manual and electrical chain hoists, clamps, pulleys and hooks, as well as ground handling equipment. No matter the weight, position or shape of your load, we have the equipment you need to safely and efficiently handle it.
We have partnered with Tractel® to supply our clients with the world's first manual pass-through wire rope hoist. Recognised for its strength, durability and ease of use, the Tirfor® is ideal for long pulls in harsh environments. Fast and easy to use, means less downtime on your worksite.
Standard Access offers high quality, versatile and cost-effective lifting and handling equipment. Our product range includes tirfor® endless wire rope winches, miniforTM motorised wire rope hoists and tirakTM mobile wire rope winches.
Mobile wire rope winches: tirak™
X300, X302
X400, X401 X402, X403
X500, X502, X503
X600, X601, X602, X603
X800, X802, X803, X805
X1020, X1023, X1025, X1026
T1020, T1023, T1025, T1026
X1530, X3050, X3052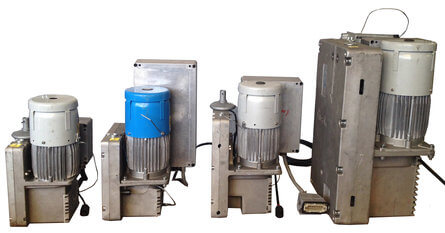 Motorised wire rope hoists: minifor™
SY Series
TR-Series
Snatch Blocks for tirak™ and minifor™ hoists
ELC – ELS pulley
Endless wire rope winches: tirfor®
T500 Series
TU-H Series
TU EN13157 Series