Design
Standard Access Singapore has an experienced in-house design team that is able to provide detailed drawings and equipment customisation to meet any your vertical access needs.
Evaluations
With our extensive knowledge and experience across a wide range of lifting materials and handling equipment, Standard Access Singapore is able to provide valuable industry advice on what plant and equipment are appropriate for each individual project to formulate the best possible solution and can accurately evaluate second hand equipment.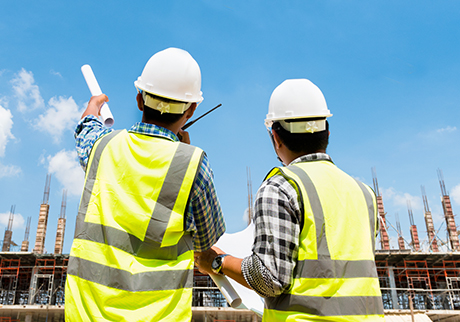 Product Testing
Rigorous and thorough testing has been conducted at pre-delivery and installation stage to ensure that plant equipment will work at an optimal level and are safe and reliable for use. All products are certified in Europe under current EN standards.
Inspection services: We always examine the state of your equipment to ensure that they will operate efficiently and is safe to use. To ensure all aspects of your equipment are taken care of, we use metrics and tests such as the load test, condition inspections and geometrical measurements to maintain our safety and reliable promise.
Wire rope inspections: At Standard Access Singapore, we can arrange for wire rope tests and other tests to guarantee that all roping equipment is site ready in terms of durability and reliable.